Types of
Dental Emergency
If your mouth is bleeding and won't stop, is incredibly painful, your teeth are loose or there is abnormal swelling, you may have a dental emergency on your hands! But don't panic, it can still be treated by a professional emergency dentist. The first thing you should do is call your local emergency dental clinic. However, it's important to remember that you may not be able to see a dentist immediately, due to wait times, travel, and other factors, depending on the nature of the emergency.
In the time from when you call to when you can see your dentist, you need to make sure you're taking proper care of the problem. 30 minutes can be the difference between saving and losing your tooth. Here's what to do in these emergency dental situations.
If your tooth has been knocked out completely, it's important not to panic. This is an urgent issue, and will require immediate attention. After calling your local emergency dentist, there are several things you should do to keep your tooth safe and clean.
Pick up the tooth from the top, without touching the roots.
If the tooth is clean, it may be able to be placed back into the gum socket until a dentist can see it. Rinse the tooth gently, no scrubbing, and try to place it back in its socket.
If the tooth cannot be placed back in its socket, put it in a small, clean container, or in milk. Milk is ideal, as it can help the tooth stay fresher for longer.
Get to the dentist as soon as possible.
If your child has had a tooth knocked out and is less than 6 years of age, please go straight to a local hospital If above 6 years of age, call a dentist immediately.
For a cracked or chipped tooth, seeing a dentist soon is ideal. However, a cracked tooth can be very painful if it has hit a nerve. Taking plain painkillers and seeing your dentist as soon as possible is the best course of action.
Wisdom teeth can be incredibly painful, and if left alone in this state can cause infection and other complications. After calling your emergency dentist, place an icepack on the pain and take pain killers. It can take days to get a wisdom tooth treated, as the process requires planning, so you may need to be prepared to wait.
Unknown Tooth Ache or Gum Pain
There are a wide range of things that can cause gum and tooth pain, including tooth decay, infection, cavities or even a dental abscess. Often tooth and gum pain can indicate a larger issue, and should be checked by a dentist. If you're dealing with gum or tooth pain, take painkillers and call an emergency dentist. It can also be helpful to swish warm, salty water around your mouth. Your dentist will be able to identify the cause of the problem and provide appropriate treatment.
If the pain gets worse and painkillers aren't helping, get an appointment with an emergency dentist as soon as you can. Serious pain is an indicator of a serious problem, such as gum disease, infection, weakened fillings, caps, bridges or crowns. Your teeth may be weakened by dental issues and deteriorate or fall out.
If you have a severe infection and you're waiting for treatment or need a way to ease the pain as you're healing, follow these steps:
Take Nurofen 400mgs every 4 hours for the first 2 days.
You will also need antibiotics. If pain is not relieved, take 2 Nurofen (ibuprofen) and wait 4 hours. Then take 2 Panadol (paracetamol) and wait another 4 hours. Repeat for the next 48 hours. Please call our emergency dentist Sydney for more advice.
You may need the tooth treated with a root canal treatment, and may have the tooth removed depending on the severity of the infection.
Discover
The Power of A Smile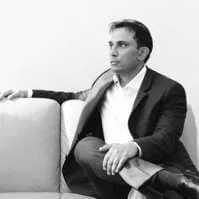 BDS (Hons), MBBS, MMED (Sleep Med)
Dr. Manish Shah is a cometic dentist with a special interest in porcelain veneers, dental implants and Invisalign. He is also a medical doctor with an expertise in sleep & craniofacial pain medicine practising at Smile Concepts.