YOUR DREAM SMILE IS CLOSER THAN EVER.
Leading Dental Practice in the Heart of Sydney
Smile Concepts is dedicated in helping you create the smile of your dreams with Porcelain Veneers.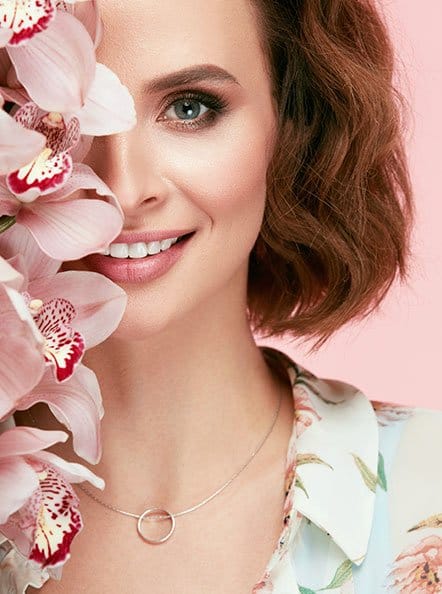 Your Smile, Our Passion.
Call Us Now to Change Your Smile.
Wondering
if veneers are right for you?
Swipe For More Glamorous Smiles.
Yours Could Be The Next.
"Quality is never an accident; it is the result of high intention, sincere effort, intelligent direction and skillful execution; it represents the wise choice of many alternatives."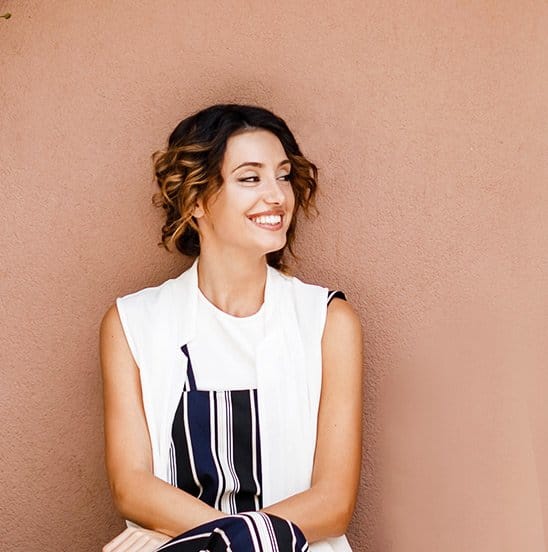 What Are
Porcelain Veneers?
Veneers are thin, yet strong tooth-coloured porcelain shells that are bonded on to the front of your teeth.
They have a "life like" appearance with the strength, beauty, and durability only porcelain restorations can create.
Porcelain veneers and dental crowns can dramatically improve crooked or crowded, chipped and gappy smiles.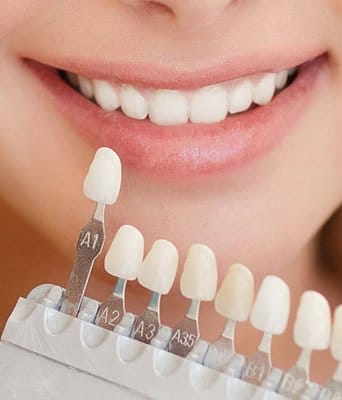 W

hat colour, shape and size should I get?
When you come in for a consultation, we would show you show you a size and shape chart that will allow you to determine what shape suites you the most.
We always take into consideration the current shape of your teeth.
When we design the mockup on a model as shown in the picture, we can then get an idea how good your teeth will look with the porcelain veneers.
As for the colour, we will show you shade tabs that we can put next to your current smile and see what suits you the best.
W

ill my smile look real & natural?
That depends on what you are actually looking for.
Porcelain veneers are a result of artistic capabilities of a dental technician.
Sometimes we have to do a gum lift to make your smile even better.
Therefore if you want really natural looking porcelain veneers then you need to see a dentist who has high levels of experience such as the team at Smile Concepts.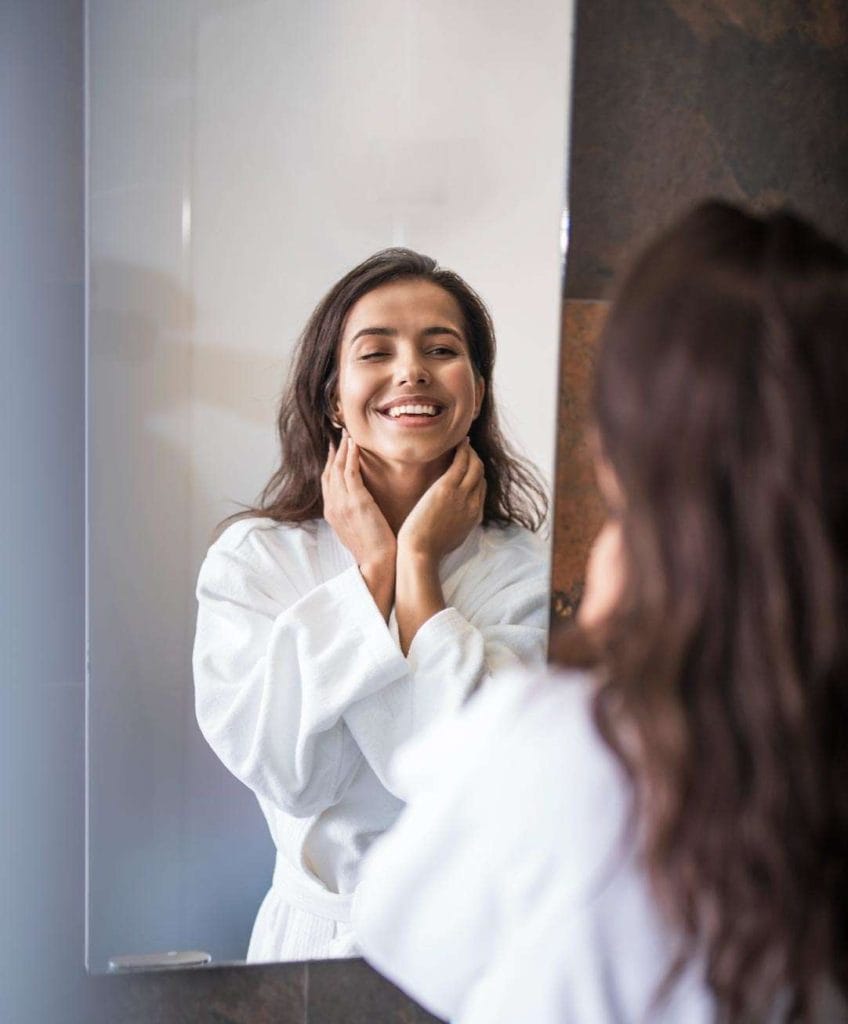 Experience
the Difference.
How Many
veneers should I do?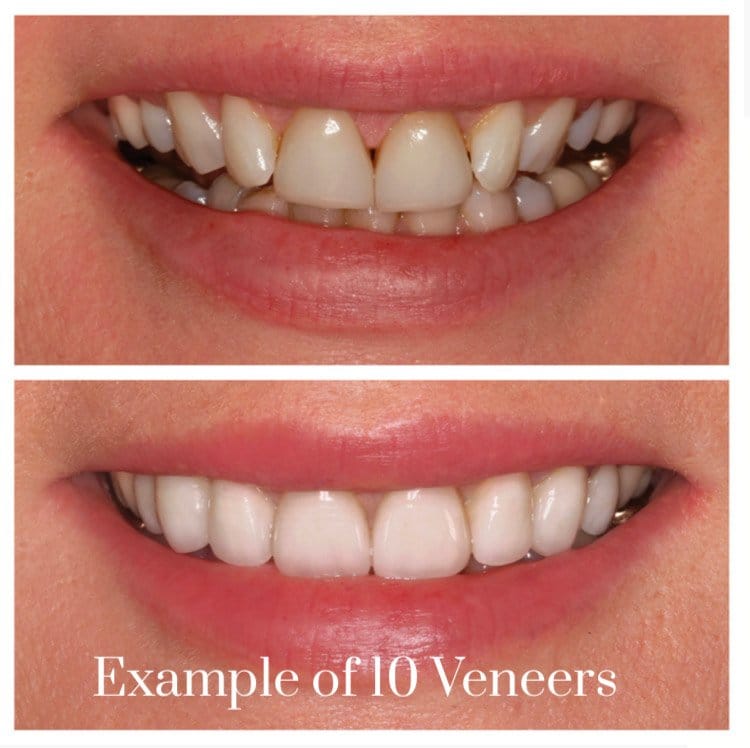 H

ow many teeth should I do ?
Generally most of the time you should do the number of teeth you show when you smile.
This can range from 6 to 10 teeth.
However in certain instances just doing 1 to 4 teeth can also make a huge difference.
W

ill my teeth be cut away a lot?
Thanks for the advanced skills and technology at Smile Concepts, we don't have to cut away a lot of your teeth.
Mild preparation is only required just to place the thickness of the Porcelain Veneer on the tooth.
Sometimes we do not shave your teeth at all (NO PREP VENEERS).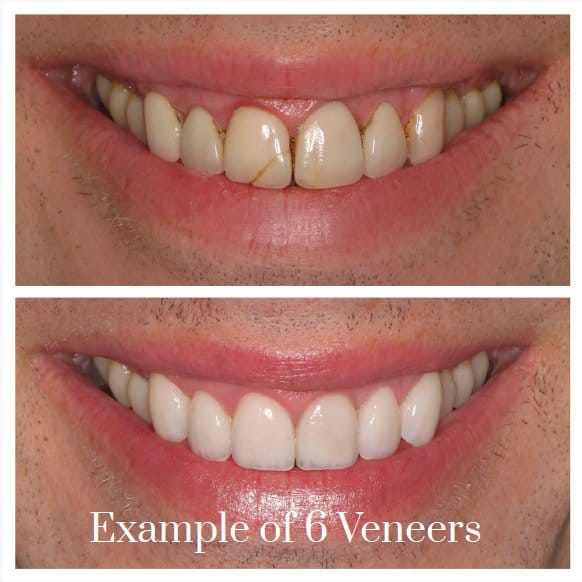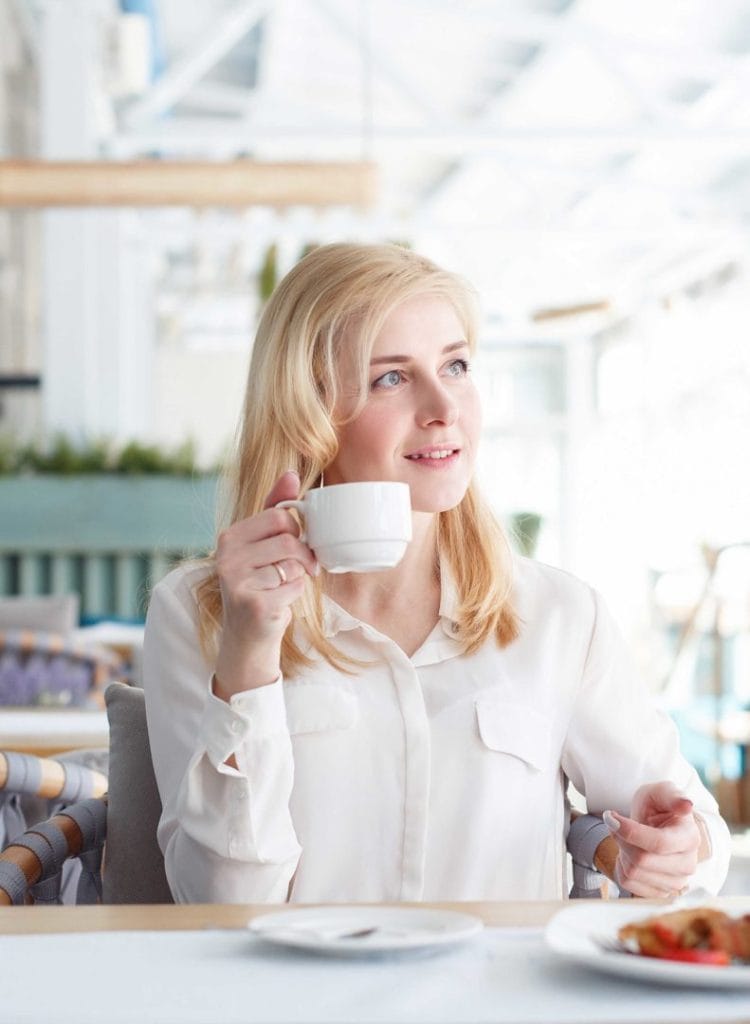 H

ow long will porcelain veneers last?
They can last from 7 to 20 years. While the veneer itself is inert and non-living, the tooth or teeth to which they are attached and the surrounding gum tissues are living and may change.
For example, gum line shrinkage may expose or reveal root surfaces.
If a veneer comes off it can generally be re-bonded.
If it chips it can sometimes be rebonded or otherwise replaced.
W

hat is the cost of Porcelain Veneers?
The cost of porcelain veneers varies based on only one thing "How natural they look".
If you want an amazing natural looking smile that will make you look stunning then the price is higher.
If you want to have a fake looking smile then the price goes lower.
See our smile gallery to see what you would like.
Porcelain Veneers cost from as little as 1,000.00 per tooth.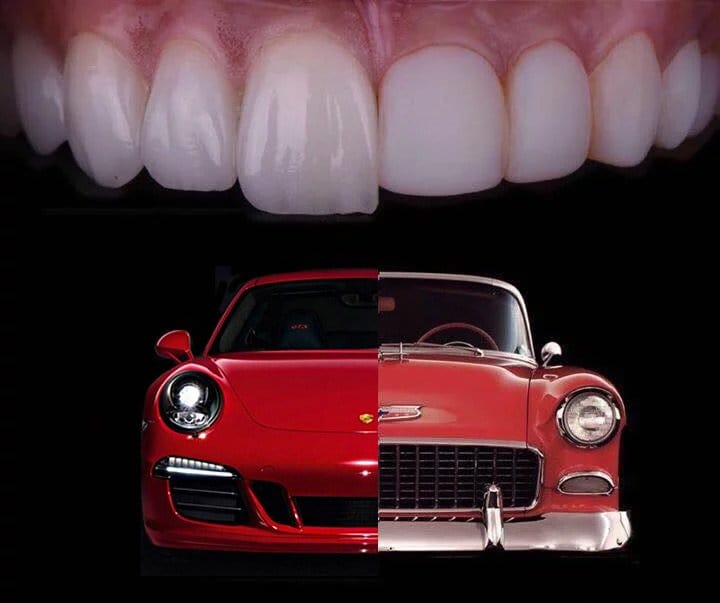 You Deserve
A Perfect Smile.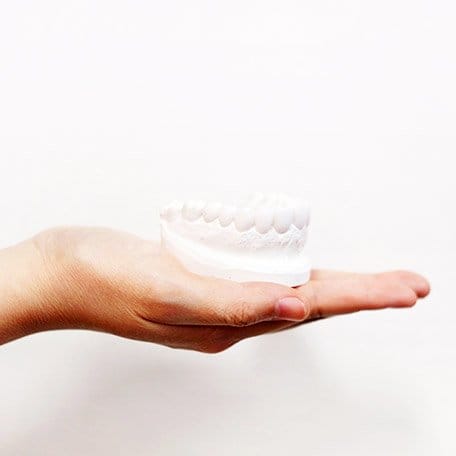 Identify your needs to achieve in you smile. Mould of your teeth taken for Smile Designing.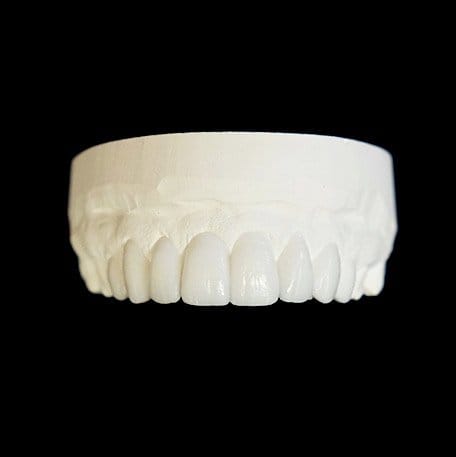 Present a look & feel of your porcelain veneers on a model. Provide feedback on the look & fit.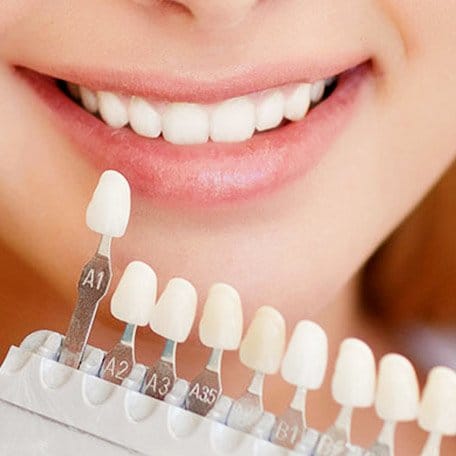 Your teeth are prepared to receive porcelain veneers. Temporary veneers fitted to experience the smile. Finalise colours.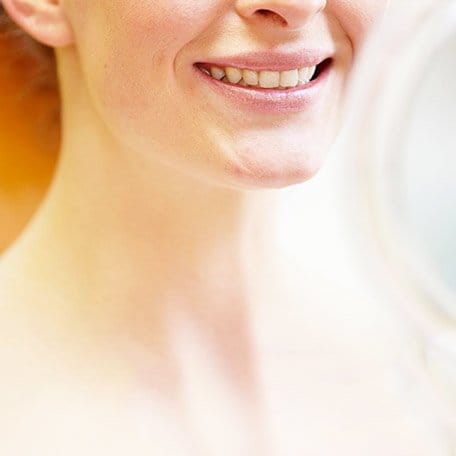 Review of your temporary smile to allow us to make the real one perfect.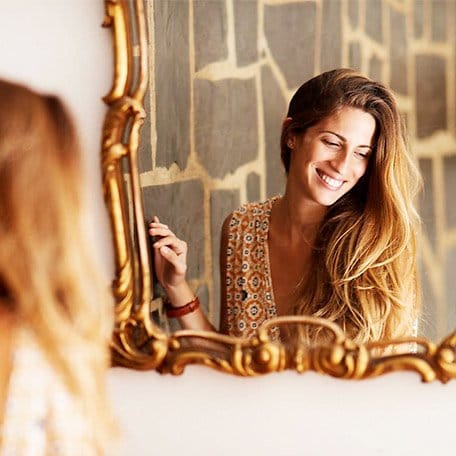 Dr. Shah will fit you with the final veneers. You will receive your dream smile.

When do we do
Porcelain Veneers?
Smile Concepts
Centre for Advanced Dentistry
BDS (Hons), MBBS, MMED (Sleep Med)
Dr. Manish Shah is a cometic dentist with a special interest in porcelain veneers, dental implants and Invisalign. He is also a medical doctor with an expertise in sleep & craniofacial pain medicine practising at Smile Concepts.
Take The Step.
Call Smile Concepts.
A smile can open doors and change lives.
Free parking facility in our building.
Affordable payment plans available.
Heart of CBD, above
Town Hall Station.
Achieve the best
aesthetic results.