Do you want to improve your smile & boost your confidence?
Are you still hiding your smile in front of cameras?
Wishing you could click that 'reset' button?
Smile Your Way To Happiness.
At Our Centre, We Stand For:
Premium
Care & First Class Service
Artistry
Meets Functionality
Expertise
in Dentistry & Smile Design.
Quality
Materials & Craftsmanship
Leading Dental Practice in the Heart of Sydney
Smile Concepts is dedicated in helping you create the smile of your dreams with Porcelain Veneers.
For your convenience
Prime Location in Sydney CBD & Five Dock
Free Parking Facility in Sydney CBD For Your Convenience.
Located Above Town Hall Station, Sydney CBD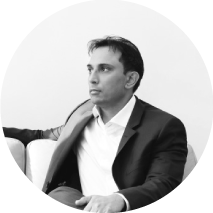 Dental Expertise
Dental Experts with 20 Years Experience
Dr. Manish Shah & Dr. Kinnar Shah have extensive experience in providing cosmetic treatment.
Smile now,
pay later.
Get your treatment now & pay it off later
Claim From Health
Funds on the spot
Set up your Payment Plans at your appointment
Artistry & Functionality
Unlock your essential beauty through your smile.
Only the best result - we are here to fulfill your needs & exceed your expectations.
Swipe For More Glamorous Smiles.
Yours Could Be The Next.
Be certain that you will get the best treatment & customer experience.
Be assured that our team of experts shall provide you with The Right Choices.
Our philosophy is a commitment to excellence in dental care & service.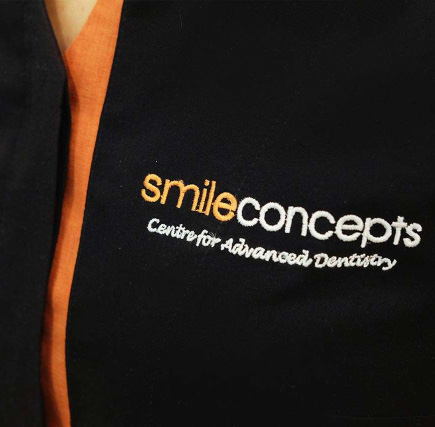 "Quality is never an accident; it is the result of high intention, sincere effort, intelligent direction and skillful execution; it represents the wise choice of many alternatives."
5 Things To Know About
Porcelain
Veneers Cost
N

o. 1: Porcelain Veneers Cost in Sydney
One of the biggest factors that affects our smile makeover patients is the cost of dental veneers.
Since veneers are typically the go-to solution for major aesthetic cases, pricing is one of the most important aspects of treatment planning to consider.
Considering that veneers correct the appearance of dark, misshaped or crooked teeth, they offer a competitive advantage to treatments like braces (which takes more time to complete.)
The most common factor that affects the price of porcelain veneers is the artistic nature of how real the smile looks with your new veneers.
To achieve this, we at Smile Concepts, work with a master dental technician who ensures your smile design brings out your natural beauty.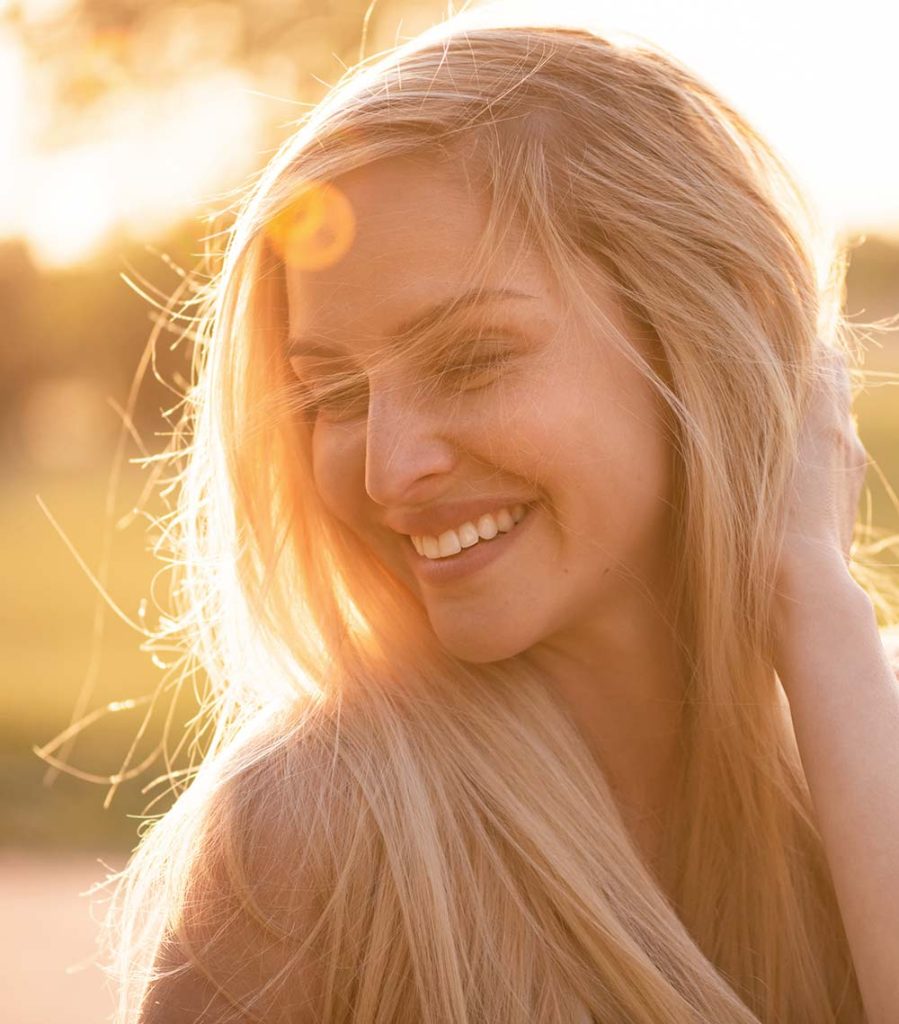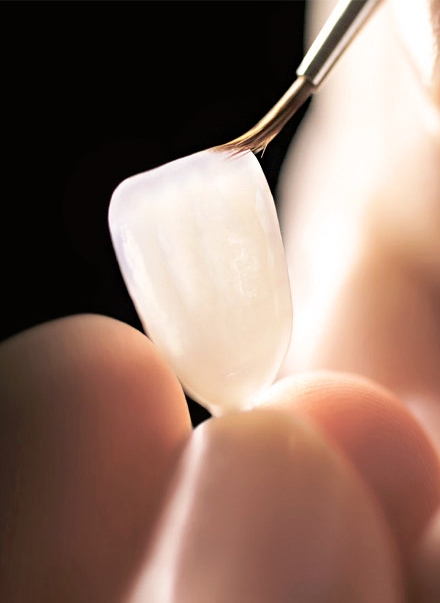 N

o. 2: How Much do Veneers Cost?
Certain types of veneers cost more than others. For instance, chairside veneers that are made out of composite may be as much as half of the price of porcelain veneers.
The difference is that a composite veneer is placed and applied by hand, similar to a filling, where a porcelain veneer is crafted by a ceramist in an off-site lab.
Composite veneers are usually only recommended for one or two teeth, total.
A porcelain veneer will have various textures and shades, to help it resemble a natural tooth surface.
As such, it's best for treating multiple teeth but tends to cost more.
Functionality
Meets Artistry.
For a Smile Makeover,
a set of Porcelain Veneers can
On our Interest-FREE Payment Plans. Alternatively, the full cost can start from $1200 per tooth.
Various factors may influence the price.
Scroll down to learn more.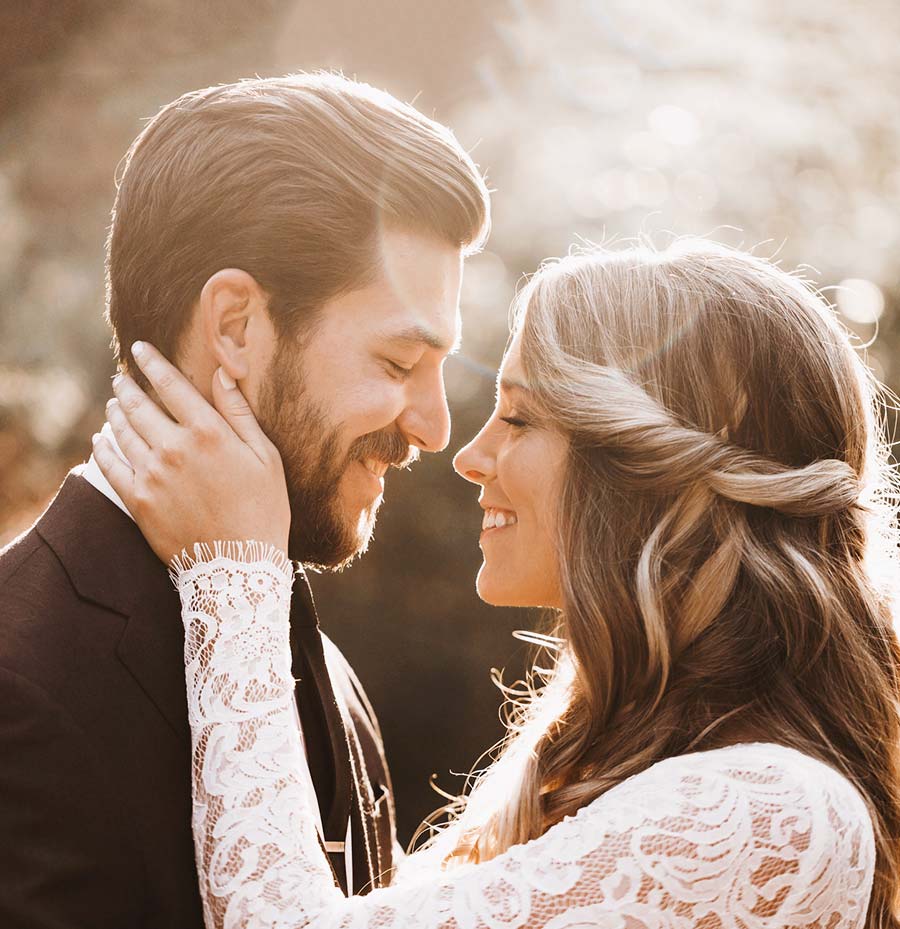 Moving forward with your new smile.
To ease your financial stress, we've got you covered with our interest-free payment plans as well as Afterpay®.
Easy as it sounds, you can simply apply ay our practice and start improving your quality of life and your dental health straightaway.
At Smile Concepts, a set of porcelain veneers can start from as little as $100/week on our INTEREST FREE payment plans, read more about our Interest Free plans and find out which one may suit you.
Alternatively, the full cost of veneers can start from $1200 per tooth.
N

o. 3: The Number of Veneers You Need
Another thing to consider when it comes to veneers prices is the number of teeth that need to be treated and the experience of the cosmetic dentist in the art of designing a flawless smile.
Since teeth veneers costs are based on how many you need, one person's price quote could be drastically lower or higher than the next.
When you smile in the mirror, how many teeth do you see?
Some people have about six teeth that are visible (the upper top teeth.)
Another person may have 8-10 upper front teeth that show when they smile.
If you were to ask them, "How much are veneers?" you would get two separate answers, because one person needs more than the other.
It's not uncommon to combine veneers with other cosmetic treatments, such as bonding or recontouring.
Doing so can lower the total cost of veneers and make it so that you don't need as many as you thought you did.
N

o. 4: Which Dentist is Best for Veneers?
Choosing a dentist based on the cost of veneers can be deceiving, because of the factors like materials used, number of teeth being treated, and general operational costs in that area.
Instead, look for a dentist with experience in smile makeover cases with examples of before-and-after photos that you can view during your initial consultation.
Ask about the colours and hues used in the design process, as well as shapes and contours, to best enhance your facial profile.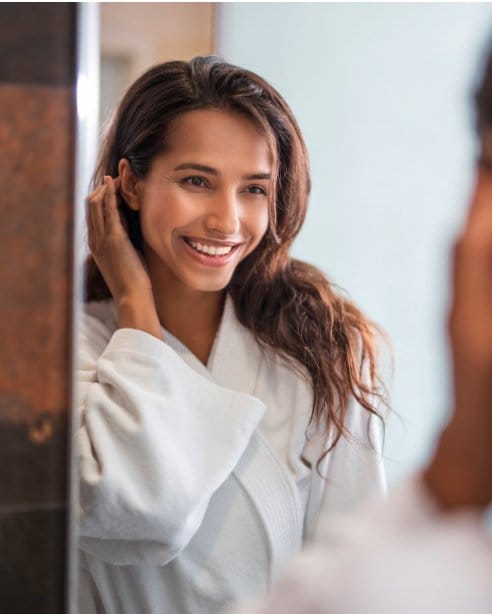 Find The Best
Version of Yourself.
N

o. 5: Flexible Payment Options
The best way to get affordable dental veneers is to work with a dentist who offers flexible, interest-free financing. That way you're not sacrificing quality for results.
Our Sydney and Five Dock dental veneer payment plans fit your monthly budget without breaking the bank. Plus, we use the highest quality materials so that your new smile looks as great as it feels.
How much are veneers? The short answer is, "It depends on how many you need."
The long answer?
Request a consultation with Dr Manish Shah or Dr Kinnar Shah today for an individual quote!
Our office has proudly provided aesthetic and cosmetic dental veneers for over a decade.
BDS (Hons), MBBS, MMED (Sleep Med)
Dr. Manish Shah is a cometic dentist with a special interest in porcelain veneers, dental implants and Invisalign. He is also a medical doctor with an expertise in sleep & craniofacial pain medicine practising at Smile Concepts.
Take The Step.
Call Smile Concepts.
A smile can open doors and change lives.