Pro Tip: 21 Tips for Braces Success in 2021
braces tips: SAVE THIS NOW AND THAnK US LATER!

21 Tips for Braces Success in 2021
Considering getting braces to straighten your teeth in 2021? Here are some important and effective ways to make sure your investment is worthwhile!
Firstly, be prepared. While the best days is when the braces are removed – finally revealing a brand new smile – it is usually a progress of dedication and commitment from you and your orthodontist. Don't give up!
If you're wearing a removable system (like Invisalign or ClearCorrect) always be sure to wear them for the prescribed amount of time and change them out as directed. Learn about invisalign.
Document your progress. Imagine the big day when your smile becomes the one you have always dreamed of? It will be an amazing feeling. Feel free to take photos and records every month to watch how your teeth move into place with braces!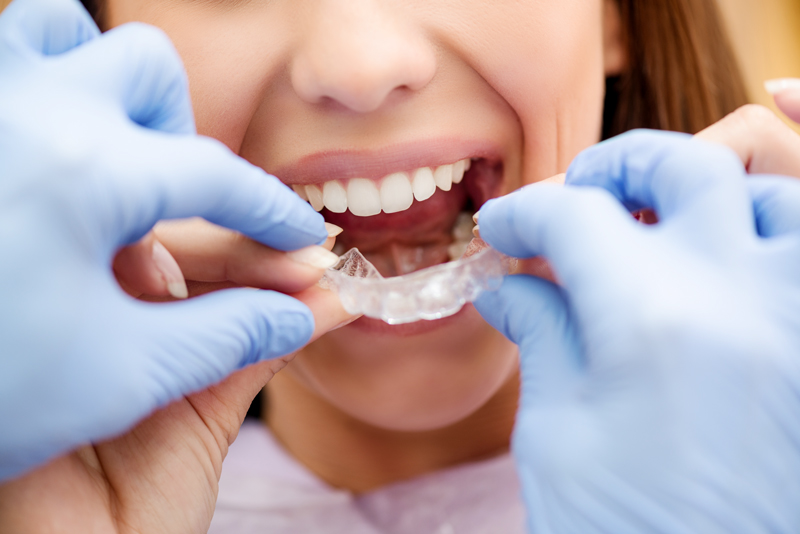 Meanwhile, you may want to adjust your flossing routine. You could invest in a water flosser to clean around brackets, your wires and between teeth.
So, it' true – Getting braces can be an investment. However, at our practice we offer a full range of interest-free payment plans so that you can smile now and pay later. To Learn more about payment plans. Click here.
Also, you may want to add a fluoride mouthwash to your oral hygiene routine which will help keep bacteria out of the way!
Meanwhile, try to avoid hard foods. We know how crunchy nuts and veggies are good for your body – we suggest that you cut crunchy food s into smaller pieces and cook your veggies before you eat.
It will always be handy if you put together a braces care kit and carry it with you in case of emergency. Pack your toothbrush, mouthwash, floss and toothpaste. 
Consider investing in an electric toothbrush. It does double the work (if not more) than a manual version. Pay particular attention to brackets, as plaque tends to adhere around the edges.
Keep your appointments to prevent treatment delays. Aim to arrive on time so that your visit doesn't have to be rescheduled.
Avoid hard, crunchy, sticky, or acidic foods. They might cause bonded brackets to come dislodged. We recommend having soft and cooked food to keep your braces in place.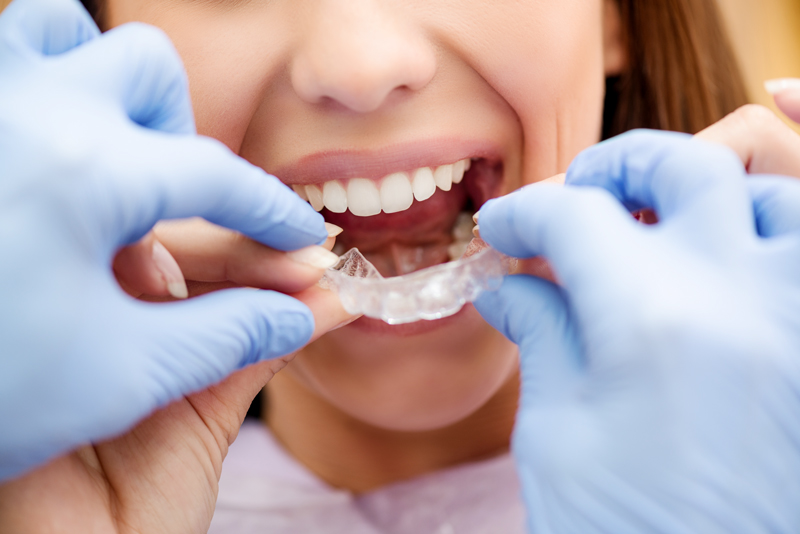 In case you are wearing removable aligners, such as Invisalign – make sure to always clean your aligners. The trays can trap food, bacteria, and stain directly against your teeth. Remove them, eat, rinse, then put the aligners back in your mouth.
You may want to add a fluoride mouthwash to your oral hygiene routine which will help keep bacteria out of the way!
Cleaning and checkups remain important with braces to makes sure that your teeth are clean and gums healthy. Schedule routine checkups during your orthodontic treatment to track your progress.
Consider supplementing with a fluoride rinse or gel to combat demineralised enamel. Especially if you're wearing a fixed bracket and wire system.
You may want to add a fluoride mouthwash to your oral hygiene routine which will help keep bacteria out of the way!
If you lose an aligner or something breaks, call our friendly staff straightaway. We'll take care of you.
More importantly, have existing cavities or gum infections treated prior to starting any type of teeth straightening regimen. A reputable dentist or orthodontist won't place appliances on anyone with active dental disease.
Take note, you want to work with an experienced provider who is familiar with cases like yours. Especially if you're looking for a specific type of braces. At our practice in Sydney CBD, we are highly experienced dentists with more than 20 years of experience.
Keep orthodontic wax on hand. Just in case anything ever starts rubbing or feels uncomfortable.
Always be sure to wear your retainer once treatment is completed! That way your teeth won't be prone to relapse or drifting back to their previous position.
Need more dental advice in Sydney CBD?
Contact our friendly team.
Discover
The Power of A Smile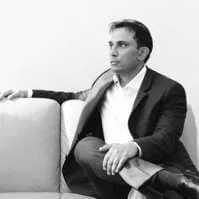 BDS (Hons), MBBS, MMED (Sleep Med)
Dr. Manish Shah is a cometic dentist with a special interest in porcelain veneers, dental implants and Invisalign. He is also a medical doctor with an expertise in sleep & craniofacial pain medicine practising at Smile Concepts.