Lip tie:
How to Check your baby & how to fix it.
Lip Tie - Information and Treatment
Lip tie can make breastfeeding difficult for both mother and baby, and cause long-lasting conditions if not treated properly.
While not all lip ties need treatment, it is wise to get it checked before it causes problems.
If you think your child may have lip tie, talk to one of our dentists today, and call to book an appointment.
Keep reading to learn more about lip tie, and what it means for you and your child.
In your mouth there is a piece of tissue that connects the gum to the upper lip.
Occasionally, in babies, this tissue can be too tight, too thick, or both, a condition we call lip tie.
Similar to tongue tie, where the tongue is tied down by tissue, lip tie can make it hard to breastfeed or for the baby to even open the mouth.
This makes things like eating and breastfeeding very difficult. And while it almost always goes away with time it can be very difficult for both the mother and the child, causing pain and potentially lasting issues.
Lip Tie Symptoms - How do I know if my child has lip tie?
If your child is having trouble breastfeeding, there is a good chance they have either lip tie or tongue tie, as both prevent the child from using their mouth properly.
There are also several other symptoms, including:
Finding it hard to latch onto the breast
Becoming tired when breastfeeding
Difficulty breathing when breastfeeding
Slow weight gain
Spluttering or choking on milk
If you think your baby might have lip tie, it's important you get it checked by a licensed dentist.
Some doctors and dentists aren't trained in diagnosing lip tie, so ensuring the dentist you choose has specific training is crucial.
Not diagnosing the problem correctly can lead to lasting issues, such as speech problems and tooth decay.
Thankfully, this is rare, and proper treatment early on will eliminate the risk of any problems occurring.
If a lip tie is making it difficult for your baby to breastfeed, it may be wise to seek treatment.
Otherwise, a lip tie will usually disappear with time.
Fixing a lip tie involves simple surgery, carried out with specialised tools that make the process quick and almost completely pain-free.
After applying a numbing agent to eliminate the pain, most dentists will use a laser to quickly cut the tissue.
The entire process is very simple and takes no more than a few minutes to complete.
Sydney's Lip Tie Specialists
At Smile Concepts, we can treat all classes of lip tie.
Our dentists are specialists and highly trained in all areas of dentistry, able to conduct procedures with precision and care.
We guarantee a smooth and pain-free process, one that is comfortable for both you and your child.
If you think your baby might have a lip tie call us today to book an appointment.
Discover
The Power of A Smile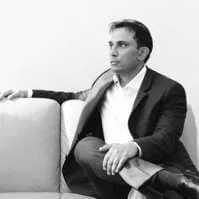 BDS (Hons), MBBS, MMED (Sleep Med)
Dr. Manish Shah is a cometic dentist with a special interest in porcelain veneers, dental implants and Invisalign. He is also a medical doctor with an expertise in sleep & craniofacial pain medicine practising at Smile Concepts.