Have you lost your natural teeth?
Do you want to improve your smile & boost your confidence?
Do you miss the sheer satisfaction of enjoying your food?
Your New Smile
Reimagined.
Immediate
Function & Lifestyle
Feel the sheer satisfaction of tasting your food again.
Rejuvenation
Instant Age-rewind
Bring back the confidence in your smile.
Expertise
Highly Experienced
Practitioners with more than 20 Years of Experience.
Leading Dental Practice in the Heart of Sydney
Smile Concepts is dedicated in helping you create the smile of your dreams with All Teeth on Four Dental Implants.
For your convenience
Prime Location in Sydney CBD & Five Dock
Free Parking Facility in Sydney CBD For Your Convenience.
Located Above Town Hall Station, Sydney CBD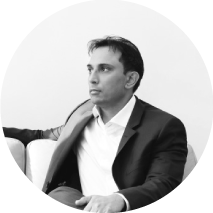 Dental Expertise
Dental Experts with 20 Years Experience
Dr. Manish Shah & Dr. Kinnar Shah have extensive experience in providing cosmetic treatment.
Smile now,
pay later.
Get your treatment now & pay it off later
Claim From Health
Funds on the spot
Set up your Payment Plans at your appointment
Artistry & Functionality
Unlock your essential beauty through your smile.
Only the best result - we are here to fulfill your needs & exceed your expectations.
Swipe For More Glamorous Smiles.
Yours Could Be The Next.
Be certain that you will get the best treatment & customer experience.
Be assured that our team of experts shall provide you with The Right Choices.
Our philosophy is a commitment to excellence in dental care & service.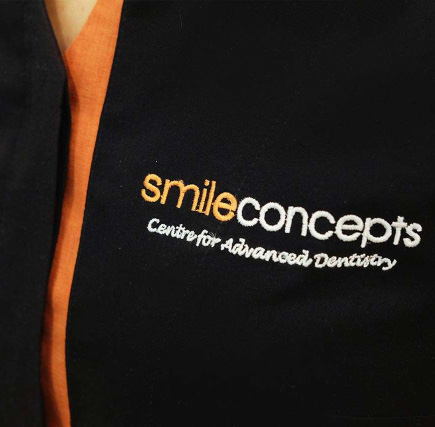 "Quality is never an accident; it is the result of high intention, sincere effort, intelligent direction and skillful execution; it represents the wise choice of many alternatives."
Standard
Long-term Provisional Prosthesis (FIXED)

Can convert to premium option below at a later stage
Premium
Titanium Reinforced Hybrid (FIXED) with high-quality natural-looking teeth

More stability & longevity

Can convert to premium option below at a later stage
Premium Plus
Titanium Reinforced Hybrid (FIXED) with high-quality natural-looking teeth

For premium support, stability & ultimate longevity.
4 Things To Know About
All Teeth On
Four Cost
N

o. 1: Sydney All on 4 Cost
Do you need to replace all of your teeth at once?
All-on-4 dental implant treatments are a great solution for permanent tooth restoration and smile rehabilitation.
Unlike removable appliances, the implant-supported devices work more like a hybrid bridge that's permanently supported onto strategically-placed implants.
With All-on-4 treatment you don't need an implant for each tooth that's missing.
Only four implants are needed per arch (upper or lower.)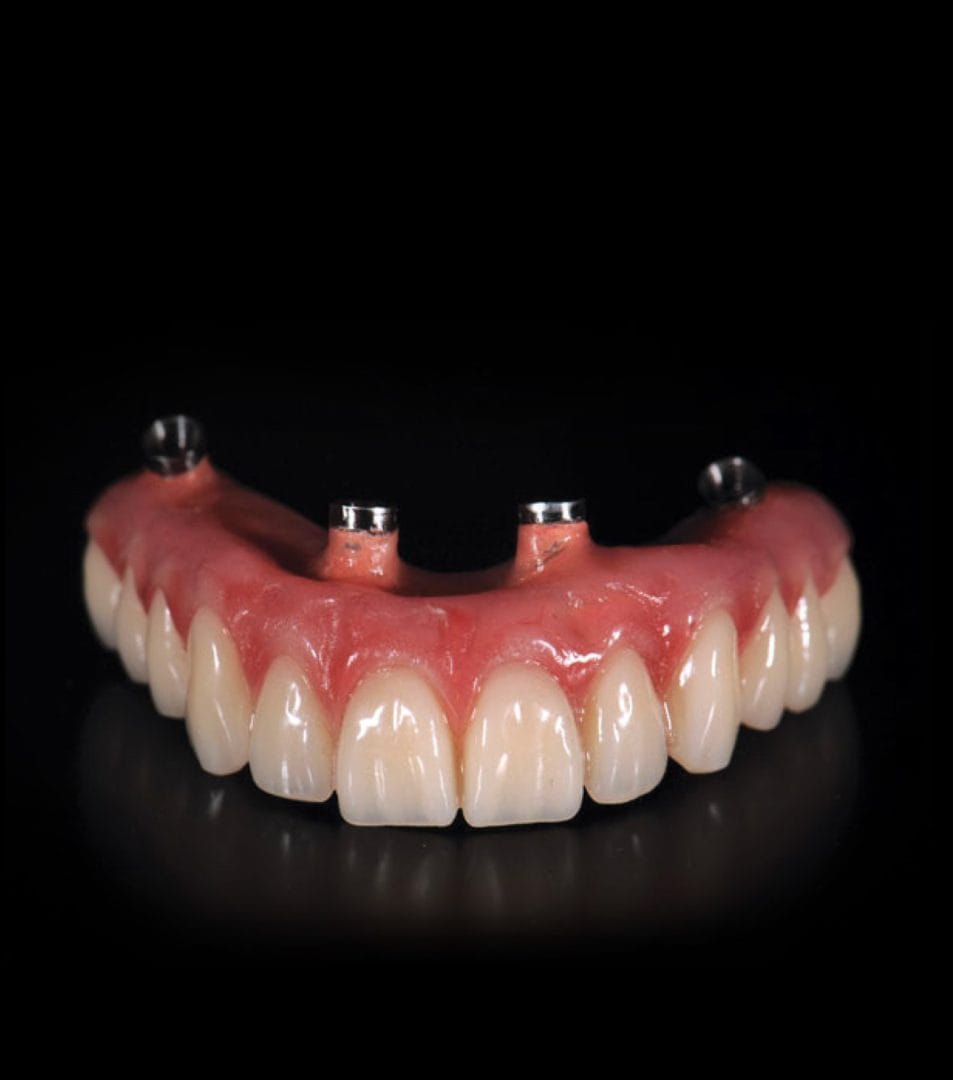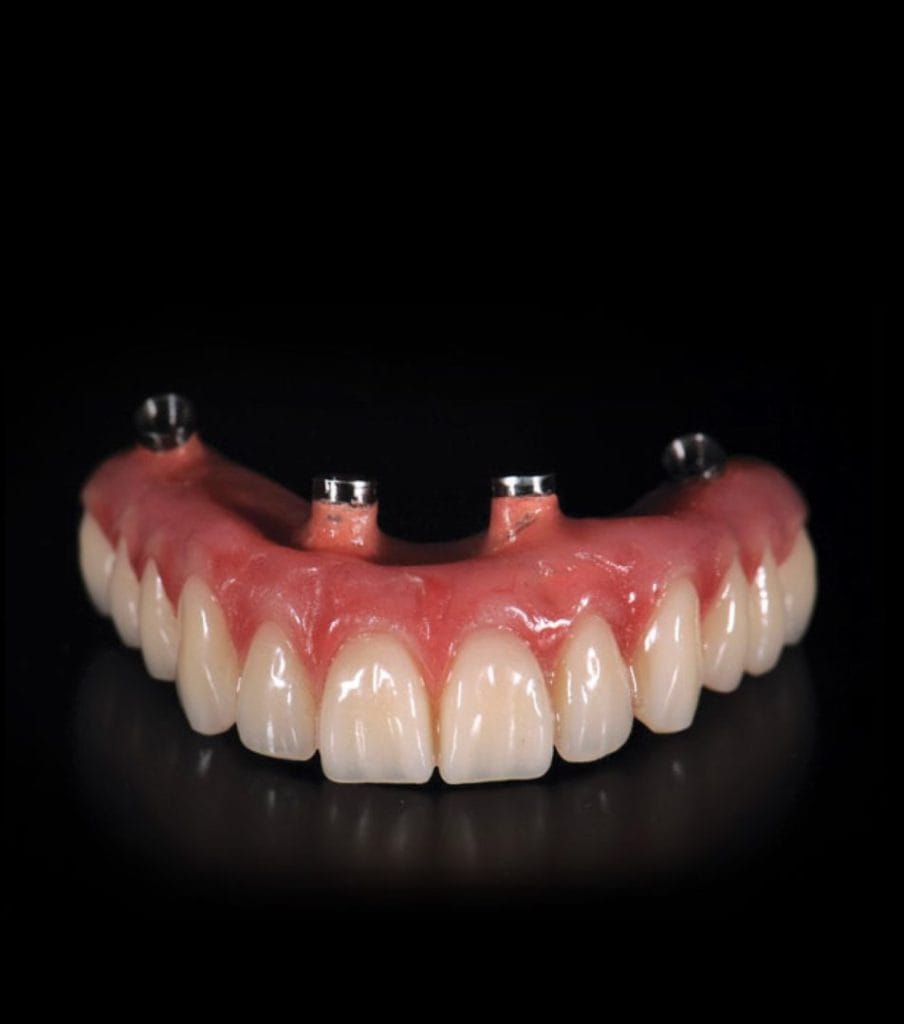 Because of this method, All-on-4 dental implants cost less than replacing each tooth individually.
Compared to other types of full mouth reconstruction cases, All-on-4 implants tend to offer the best return on investment.
Although traditional dentures seem less expensive, they have to be replaced more often than an implant supported restoration.
When you consider maintenance and replacing a denture every handful of years, All-on-4 is the more affordable treatment alternative.
Your New Smile
Reimagined.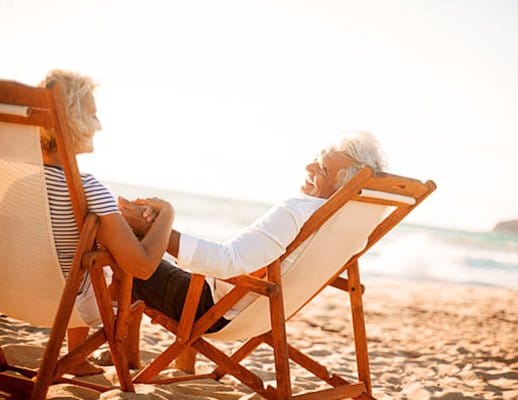 N

o. 2: Factors to Consider
Since All-on-4 costs are fairly "fixed" based on the number of implants and type of restoration being used, prices are fairly straightforward.
However, there are still some determining factors that can impact the total cost of an All-on-4 case, such as:
Optional dental sedation
Bone or gum grafting, if needed
Material upgrades
Cost-of-living in your area
Specialist appointments or surgical centres
Different types of implant designs
Tooth loss can lead to changes in your oral anatomy, making it more challenging to place implants.
If that's the case, your dentist may need to treat the bone and soft tissues before placing your All-on-4 appliance.
These potential expenses can affect your All-on-4 dental implant cost, but the only way to know if you need them is to meet with our dentist for an individual evaluation.
From there, we can determine which, if any, additional costs need to be considered.
Since Dr Manish Shah and Dr Kinnar Shah provide start to finish implant therapy at our Sydney and Five Dock offices, you'll have access to convenient and inclusive pricing without having to visit a specialty centre.
N

o. 3: Getting a Custom Quote
A basic All-on-4 dental implants treatment usually starts at $16,990 without sedation or adjunctive procedures.
If other services are needed, we'll provide a line-item care plan so that there aren't any hidden fees on top of what you already expect to pay.
When you leave the office, everything will be printed out for your personal review, so that you make the best choice about your oral health.
Plus, our dentists in Five Dock and Sydney offer flexible in-house financing.
Your All-on-4 implant cost is easy to fit into a monthly budget, thanks to 0% interest rates.
That means you can start on your smile makeover as soon as you feel ready!
Get Back Your
Smile & Joy.
N

o. 4: Experienced, Quality Implant Care
We're happy to answer any questions you have about implants or All-on-4 costs.
Our practice has served the community since 2005, improving the smiles and health of thousands of patients.
Find out if you're a candidate for All-on-4 implants and get a no-hassle quote today. Contact our implant dentists in Sydney and Five Dock for more information.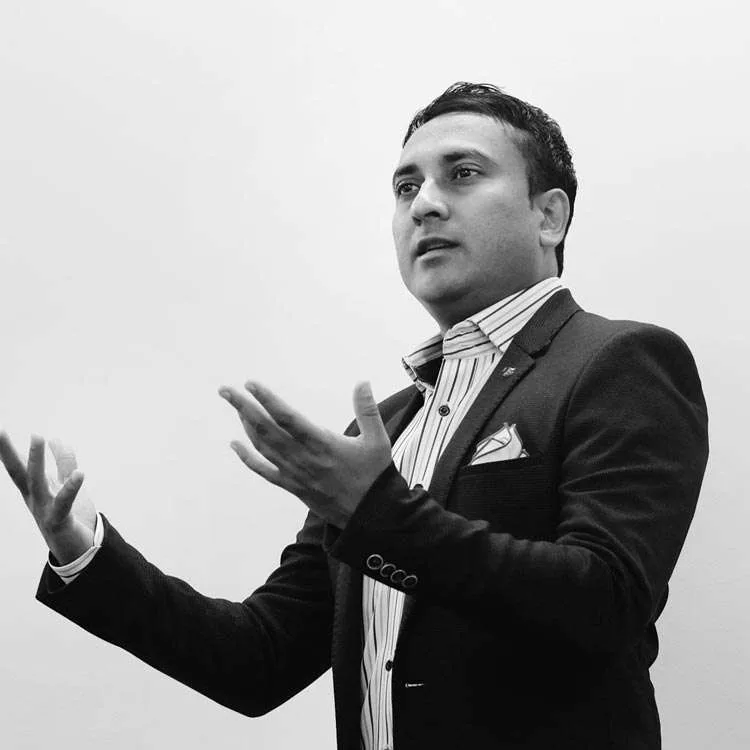 Dr. Kinnar Shah is a cosmetic dentist with a special interest in cometic dentistry, porcelain veneers and dental implants practising at Smile Concepts.
Take The Step.
Call Smile Concepts.
A smile can open doors and change lives.