Are Dental Implants a smart choice
for Replacing Missing Teeth?​
Gone are the days when people were just contented with the ordinary teeth-replacement options like dentures and bridges.
Those messy denture adhesives can seriously do a number on wearer's mouth and gums in terms of sore spots and poor ridges, causing severe discomforts and irritations while eating and talking.
Since the dentistry field has revolutionised, the practice of dental implants has been dramatically increased.
To prove you, American Academy of Implant Dentistry found out that around 3 million people in United States have dental implants with the number growing by 500,000 each year.
Now, that's indeed a big number proving the great popularity of dental implants.
Unlike conventional teeth-replacement methods, dental implants provide stable and firm support for artificial teeth as they're fused to your jawbone beneath your gums.
This is the reason why people with dental implants can chew all kinds of food, while dentures and bridges have some limitations.  
With implants, there's no need to grind down or prepare adjacent teeth to anchor new teeth replacement in place.
Where dentures and bridges can harm the rest of the teeth, real teeth help preserve your jawbone and that's where dental implant succeeds.
Benefits of dental implants.
Here, we have given 4 benefits that can tell you why dental implant is the smart choice, particularly for adults:
It's not your fault if you've got a cracked tooth or missed one of your natural teeth.
You still deserve to look great.
So, dental implants are here to help you.
They are designed to look, fit, feel and function just like your natural teeth.
They are comfortable and help in retaining your natural face and smile.  
If you give proper care and maintenance to your implants, you're good to go with them for many decades.
They're a definitive teeth replacement solution, built to last for a long time.
3. Security and peace of mind
A certified dental clinic for dental implants in Sydney would surely place implants in a very secure way.
So, you don't need to worry about their moving or falling off while you smile, eat or speak.
They yield you ultimate peace of mind as with them, you can eat, smile or say whatever and whenever you want.
4. Perseverance of facial bone and teeth
As told earlier, dental implants don't require cutting down adjacent teeth to attach partial dentures or hold bridges.
Thus, they are the only tooth replacement solution that helps in preserving natural tooth tissue and facial bone, while also preventing bone loss and stimulating bone growth.
As they mitigate the load on rest of the teeth structures, they help restore your jawbone structure.
They can also prevent your teeth from many health issues like jawbone deterioration and bone resorption.
Hence, dental implants offer you excellent long-term value for your oral health.
If you're also facing any teeth problems and have decided to choose dental implants, contact us now and schedule your consultation for dental implants in Sydney.
With our highly experienced and professional staff, we have helped so many patients by far.
We would love to help you too!
Discover
The Power of A Smile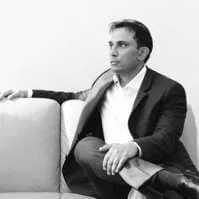 BDS (Hons), MBBS, MMED (Sleep Med)
Dr. Manish Shah is a cometic dentist with a special interest in porcelain veneers, dental implants and Invisalign. He is also a medical doctor with an expertise in sleep & craniofacial pain medicine practising at Smile Concepts.